Sign up here for Provincial Tournaments & Championships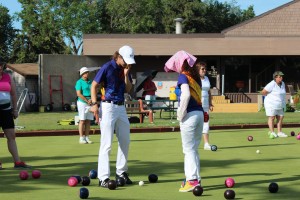 Conditions for Player/Team Entry (Read All Points Before Registering)
I am submitting this registration, on behalf of all team players, prior to the registration deadline as outlined on each event poster.
All contestants on our team are members in good standing and have paid membership fees through their Club.
The team agrees to pay the entry fee for the tournament/championships.
(Only Provincial Championships) The members of our team are committed and able to participate in the National Championship for this event and understand we will be assessed an upfront fee of $350 per player and Bowls Alberta will then pay the major costs related to representing Alberta at the corresponding National Championship.
Participants are familiar with the 2018 Conditions of Play and agree to abide by them. Participants are also familiar with the Code of Conduct & Ethics Policy and agree to play under those guidelines for conduct.
In order to receive the emailed response, ensure you have configured "Bowls Alberta (bowlsalberta.com)" as a safe sender in your spam filter definitions and/or is in your list of contacts. If you still have not received your email confirmation, check your spam/junk folder.
Registration will be available in the Spring of 2019