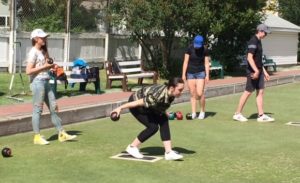 Bowls Alberta promotes the sport of bowls for young bowlers and encourage their development through activities specifically geared for them. For further information on our Youth Programs contact a club in your area. You can also visit the Youth Lawn Bowls promo page and connect with a club by filling out the request form.
All member clubs are encouraged to set up Junior/Youth Clubs and to promote city wide activities for their youth. A small funding grant is available from Bowls Alberta to help with the expenses. See the Youth Development Program Grants for further details. Clubs are encouraged to apply using the Funding-Application form and if the event is detailed an accompanying Budget_Template is also required both when applying and after the event.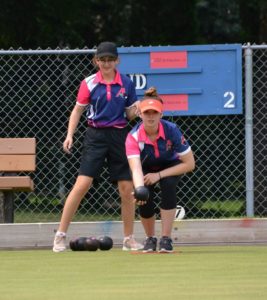 A development opportunity has been set up for AB members including the youth. See the Development Team Selection Policy 2019 to see if you qualify. You must apply using the Ath Dev Squad Application and Declaration Form. Applications will be accepted until the end of March for review by our Head Coach and 2019 Team selectors. The team will be announced on April 15.  A selection of players will represent AB in the AB BC Test Match to be held May 31 – June 2 at the Calgary Lawn Bowling Club.  Players selected to play in the AB BC Test Match will be assessed a player fee and then transportation and accommodations in Calgary will be provided.
Each summer provincial championships are scheduled for all member bowlers under 25 years of age. The Juniors Singles Championships (U18) will be held the same time as the U25 Singles Championships with a combined Pairs event on Sunday if time permits. In 2019 these Championships will be held June 15 and 16 at the Royal Lawn Bowling Club in Edmonton.  For details and to register for one of the events check out the Junior and U25 Championship event poster. A Development Camp is scheduled for the evening before location to be confirmed.
The winners of the provincial championships for each division (U 18 girls, U 18 boys, U25 women, and U25 men), will be eligible to receive assistance to attend the Canadian Youth Championships. This year the national event will be held in Victoria, BC from August 6-10. For further information contact the Youth Coach at your club or the Bowls Alberta office at office@bowlsalberta.com.
Policies and Forms
Youth Program and Support Policy (coming soon)
Junior Release Form 2019 (PDF Form)
Junior Championship Agreement Form